Our management
Good consulting is measured by successful implementation. We provide practical advice and ensure that your projects are realized in a results-oriented manner. In our tasks, we take into account the motivation and acceptance of employees from the very beginning. Many years of experience in various industries, guarantees that we also quickly get to know your market, your tasks and specifics. We combine the perspective of an external observer with the internal knowledge of an employee.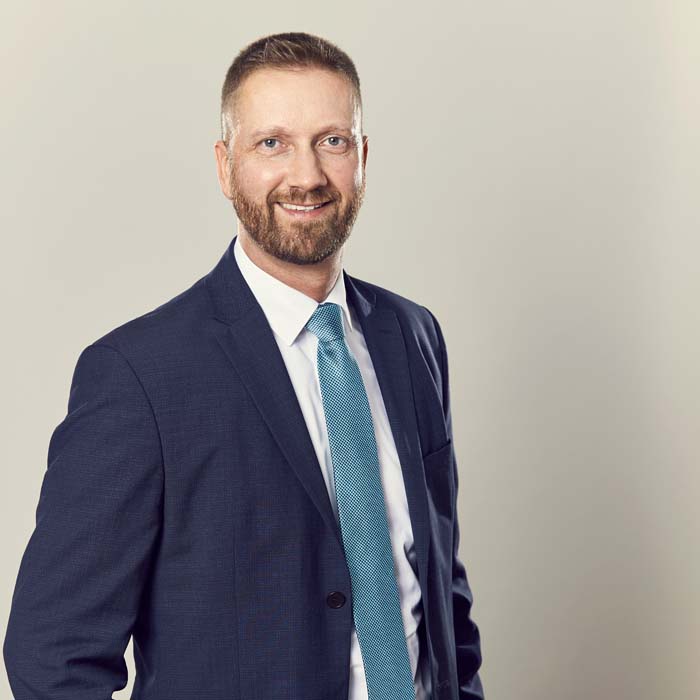 Prof. Dr. Jonas Tritschler
Managing Director FALK IT Audit & Consulting GmbH
Chartered Accountant/Tax Advisor
Certified Information Systems Auditor
Certified Management Accountant
2001 Graduated as industrial engineer
2001 PwC, Stuttgart
2003 Certified Information Systems Auditor (CISA)
2006 German prof. exam (Tax Consultant)
2008 German prof. exam (German Certified Public Auditor)
2012 Certified Management Accountant (CMA)
2010 - 2015 Freelance auditor
2013 Doctorate Dr. soc. oec.
2015 CEO FALK IT Consulting Services GmbH
IT audits and consulting with focus on SAP environment
Digitalization and autom. of financial and accounting processes
Implementation of fast close processes
Integrated reporting
Consulting and audit for outsourcing cases; Centralization and decentralization of services incl. Outsourcing/Cloud computing
Audit of Shared Service Organizations
Cyber Security/IT security act/Process audits/ICS audits
Software certificates IDW PS 880
Certificates under IDW PS 951, ISAE 3402 and SSAE 16
Service industry
Automotive industry
Energy industry
Public administration
Financial and insurance service providers
Member of the IDW (German Institute of Certified Public Accountants) Committee of Experts for Information Techn. (FAIT)
Member of Institute of Management Account. (IMA), NYC, USA
Member of Information Systems Audit and Control Association (ISACA), Rolling Meadows, Illinois, USA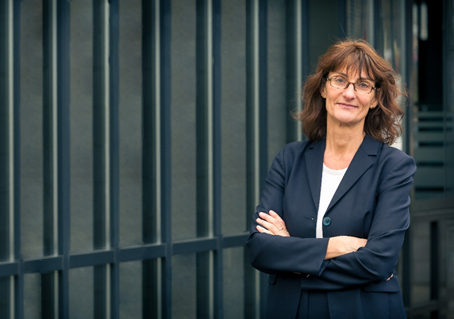 Ariane von Britton
General Manager FALK IT Audit & Consulting GmbH
Diploma in Business Informatics (FH)
Certified Information Systems Auditor
IT-Auditor IDW
Studium der Wirtschaftsinformatik an der Fachhochschule München
Diplomarbeit an der Technischen Universität Hanoi/Vietnam
Assistentin im Fachbereich Betriebswirtschaft der FH München
IT-Security-Officer bei einer Nichtregierungs-Organisation in London
IT-Revisorin bei einem Rückversicherer in München
Geschäftsführerin und Partner einer Unternehmensberatung in Köln
Prokuristin und Senior Managerin einer Wirtschaftsprüfungsgesellschaft in Köln
Durchführung von IT-Prüfungen nach ISA [DE] 315 bzw. IDW PS 330 und von Systemprüfungen in SAP ERP-Systemen
Prüfung des Internen Kontrollsystems von Dienstleisteistern nach IDW PS 951 und ISAE 3402
Datenanalysen mit IDEA zur Beurteilung der Qualität von Geschäftsprozessen sowie zur Beantwortung von Fragestellungen aus den verschiedensten Themenbereichen
Prüfung zu revisionsspezifischen Fragenstellungen und Unterstützung von Unternehmen beim Aufbau Interner Kontrollsysteme
Schulungen zur Prüfung in SAP ERP, zum Einsatz von IDEA Prüfsoftware sowie zur IT-Prüfung
2019, IDW Verlag GmbH, SAP für Wirtschaftsprüfer und Prüfungsassistenten
2007, Management Circle AG; Schriftlicher Lehrgang "IT-Revision"
2006, Management Circle AG; Schriftlicher Lehrgang "Interne Revision kompakt"; Kapitel 10 Deliktrevision: Instrumente & Methoden zur Aufdeckung von Mitarbeiterkriminalität
Hinweisgebersystem/Interne Meldestelle
Willkommen beim anonymen Hinweisgebersystem/der anonymen internen Meldestelle der FALK GmbH & Co KG. Sie haben die Möglichkeit anonyme Meldungen zu konkreten Gesetzesverstößen oder Verdachtsmomenten einzustellen. Jeglicher Kontakt sowie die damit verbundene Kommunikation erfolgt in anonymer Form. Die Herstellung einer Verbindung zu Ihrer Person ist nicht möglich und auch nicht vorgesehen. Bitte vermeiden Sie die Angabe Ihrer personenbezogenen Daten in der Nachricht/im Betreff.